Mbale Tigers Table Tennis Club
The Temple of ping-pong in Mbale, Uganda, is crowded by enthusiastic kids and youths. Mbale Tigers Table Tennis Club, funded and supported by the Swedish International Development Agency, has a deeper role in these kid´s lives though than only teaching them how to play ping-pong. Their aim is to to cover the kids´ school fees through winnings, to make the children in the village confident and to nourish their minds and bodies in a safe place away from poverty-related problems.
Ivan Wamusi, 17, sends a text message on his walk home after a long day of training.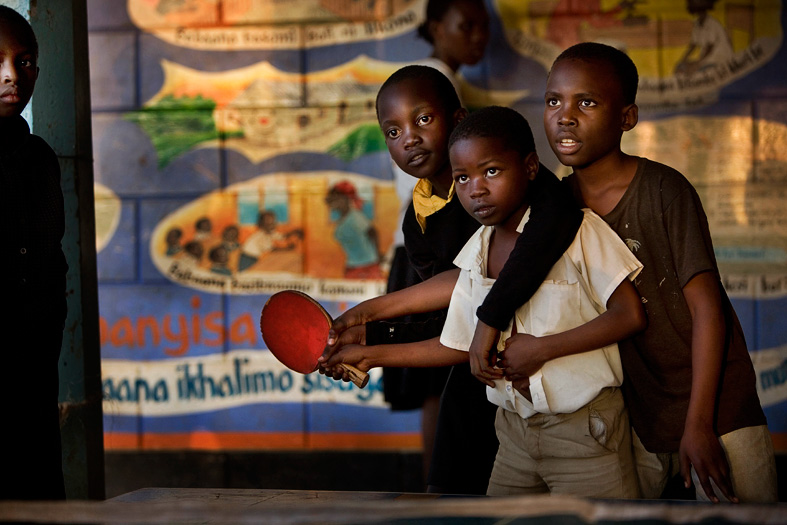 The older players help the younger ones.