Land of the Future I – Periam, Romania.
I walk on a muddy street, followed by a hissing goose. Suddenly a silver colored Mercedez labeled "D" for Deutschland drives by. The man driving the car turns out to be the goose´s former neighbor. He´s nowadays a German citizen but is here on a temporary visit. The goose takes off. In this country there is oil, gas and fertile land. It is an industrial country and young people often speak two or three languages . So why is it that the people in Periam leave their town , why can´t they realize their dreams here? After all, in the 1800s, this was the Land of the Future – America in the east.
An excerpt from the book, No I´m from Borås, written by Ola Wong.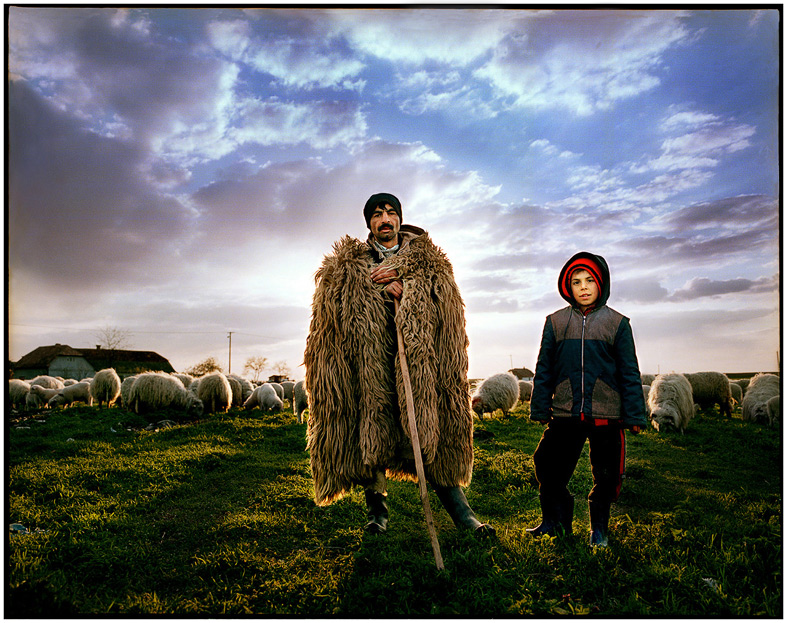 Shepherd Stanica Caldarar and a boy.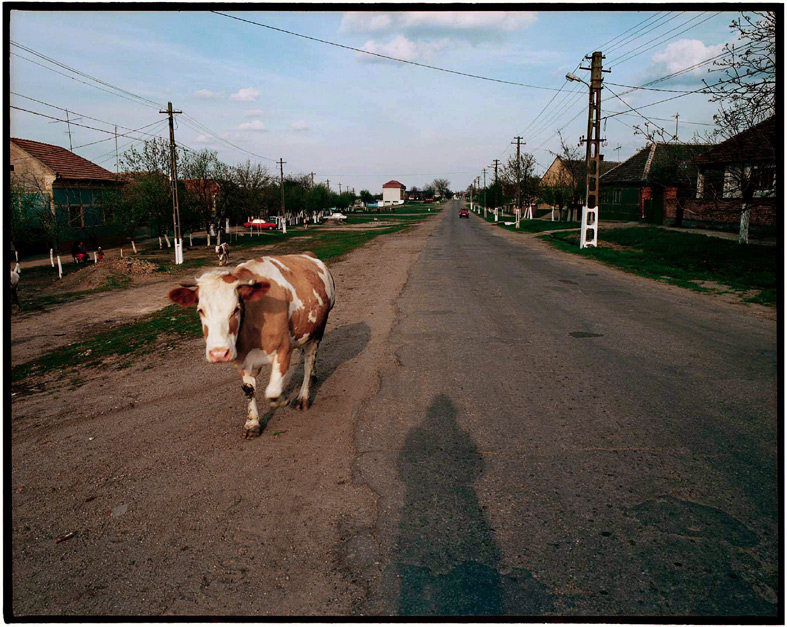 The village road is straight.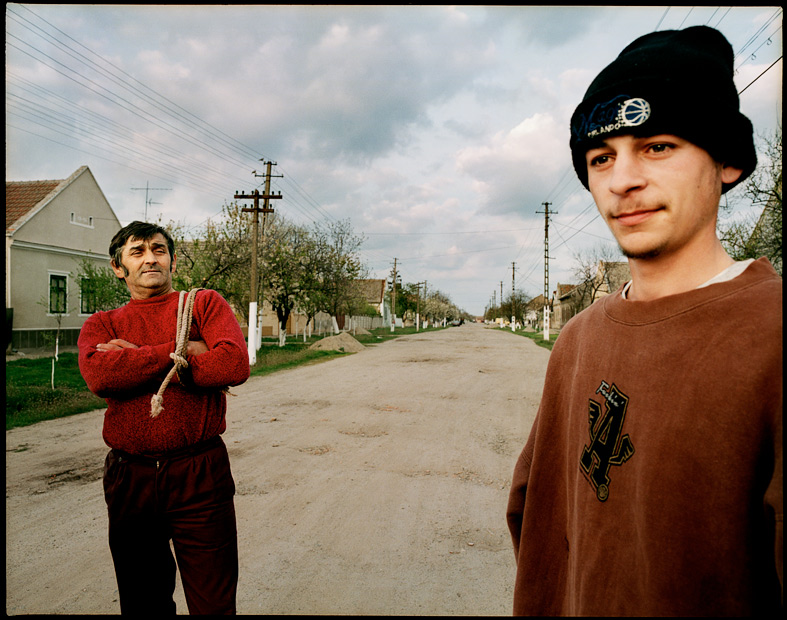 Ion Burtic and Mihaly Kristof, 22.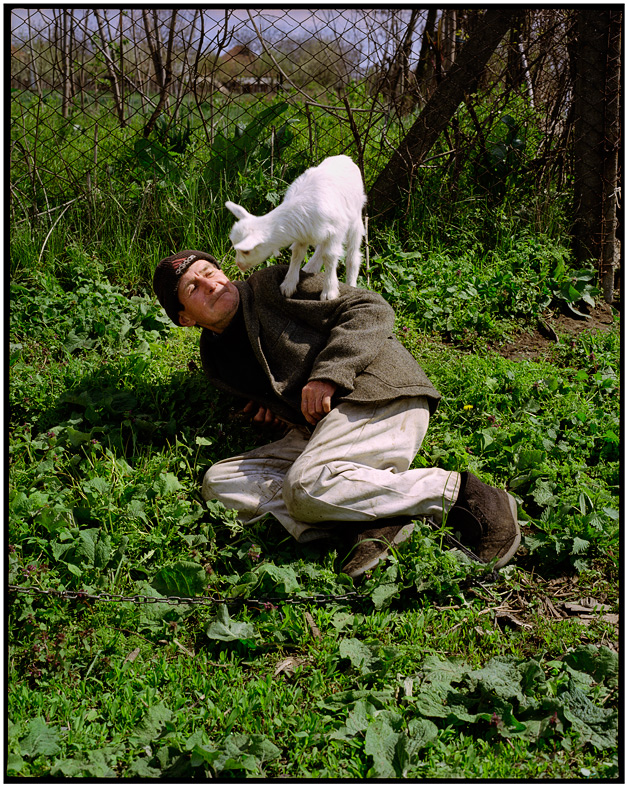 This man took his goat and kidlings to the cemetery every day.  He used to chain the goat to  his leg and then  lay down to rest on the grass.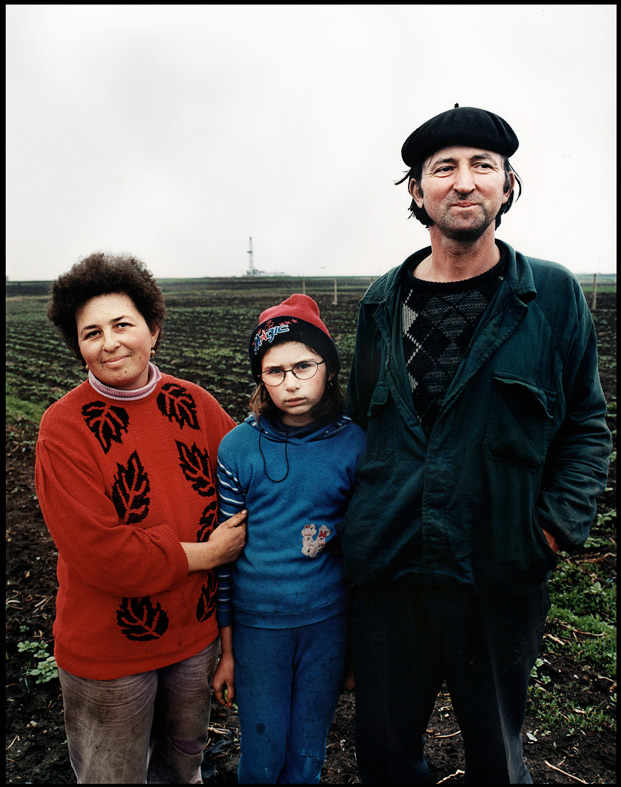 Local Farmer Ion Bumbas, with family.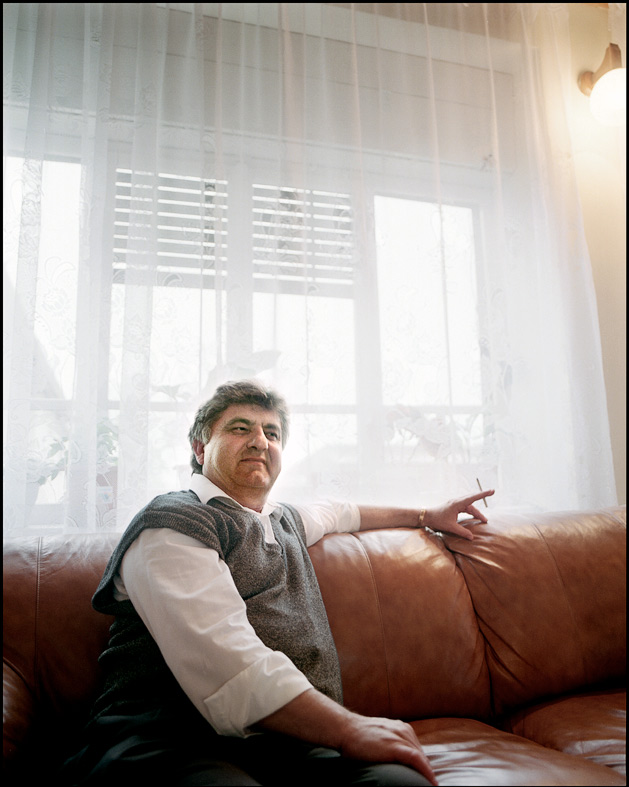 Neculai Dumitras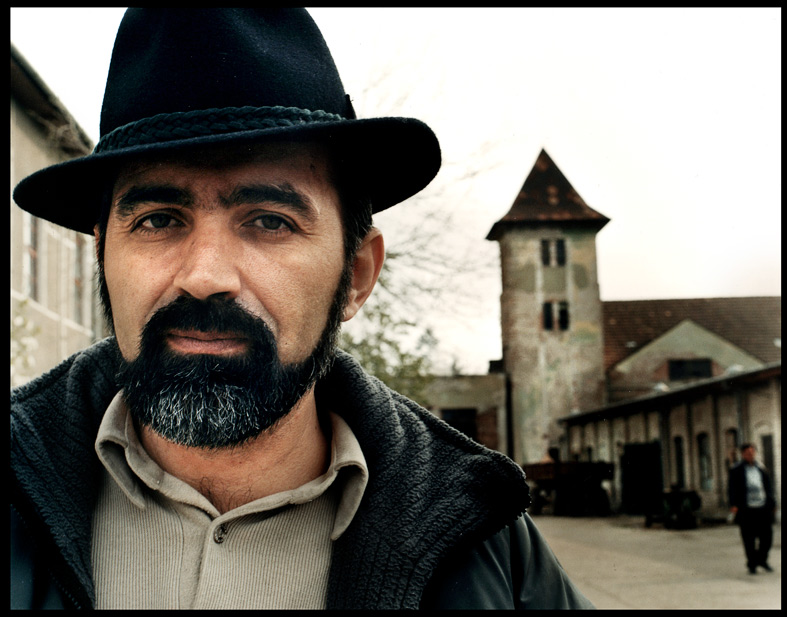 Ion Lungu, CEO at The Periam LUX Hat Factory.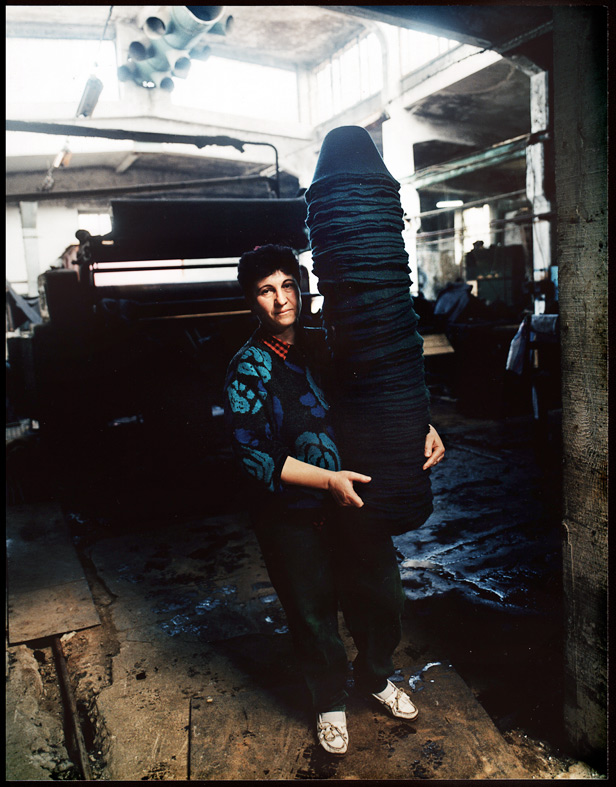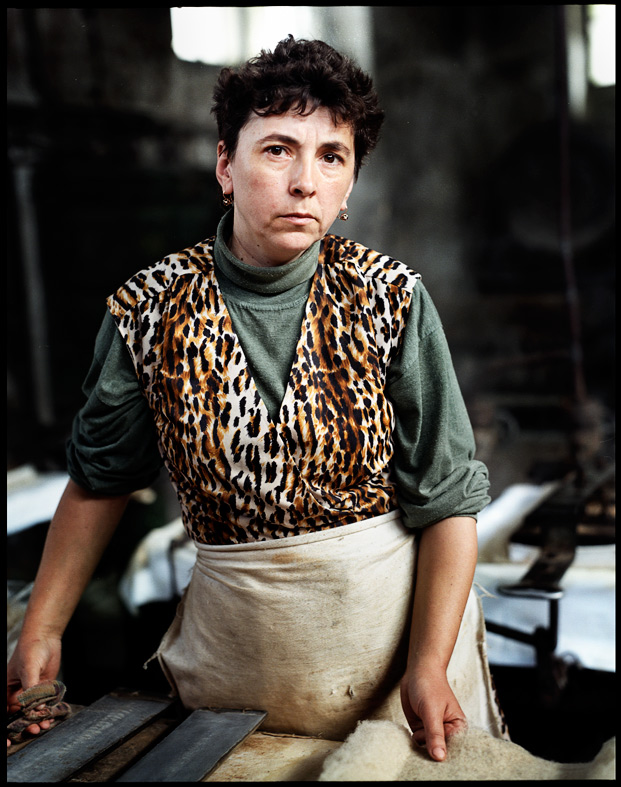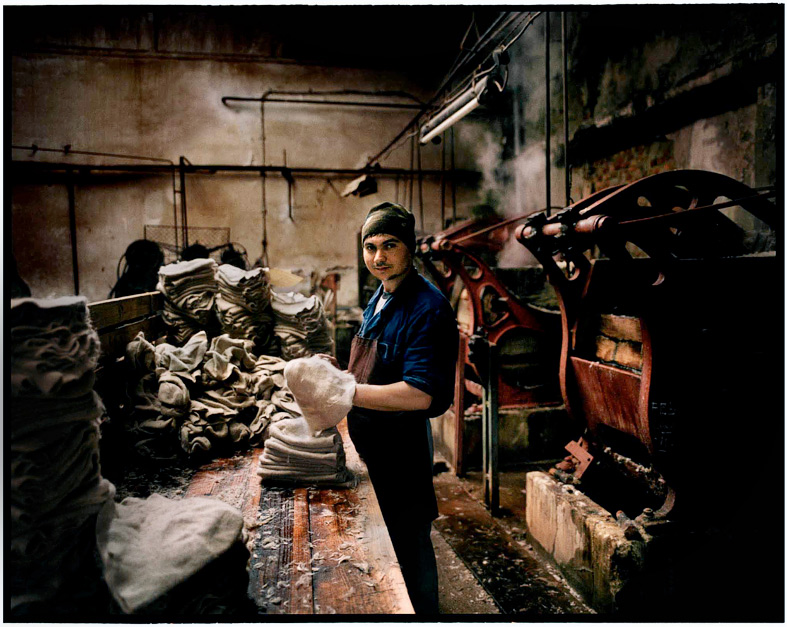 Cuca Bulz, at The Periam LUX Hat factory.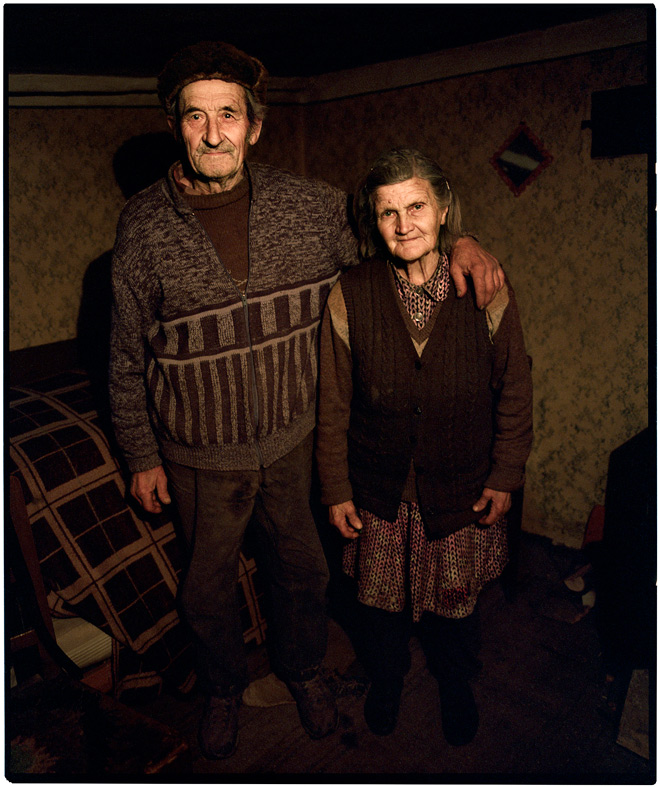 Peter and Elisabeth Schmidt.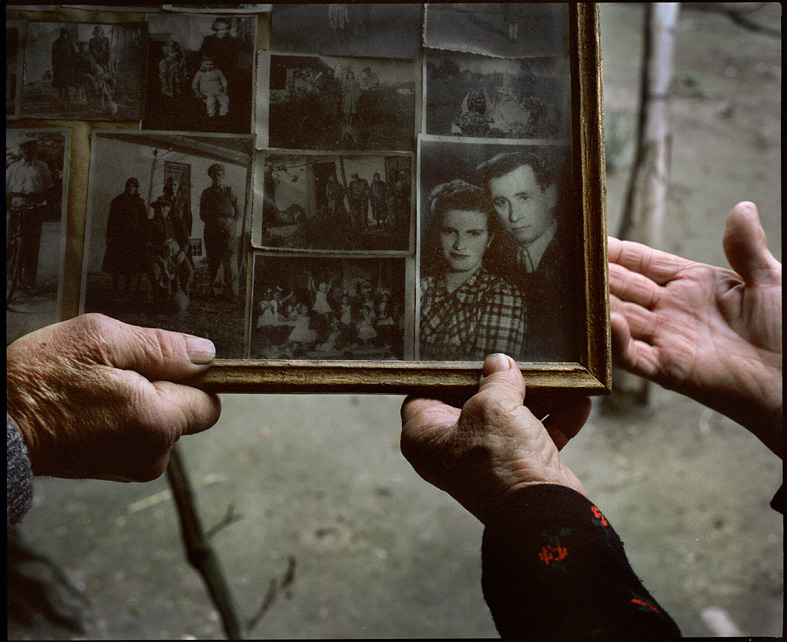 Peter and Elisabeth Schmidt with their wedding photo.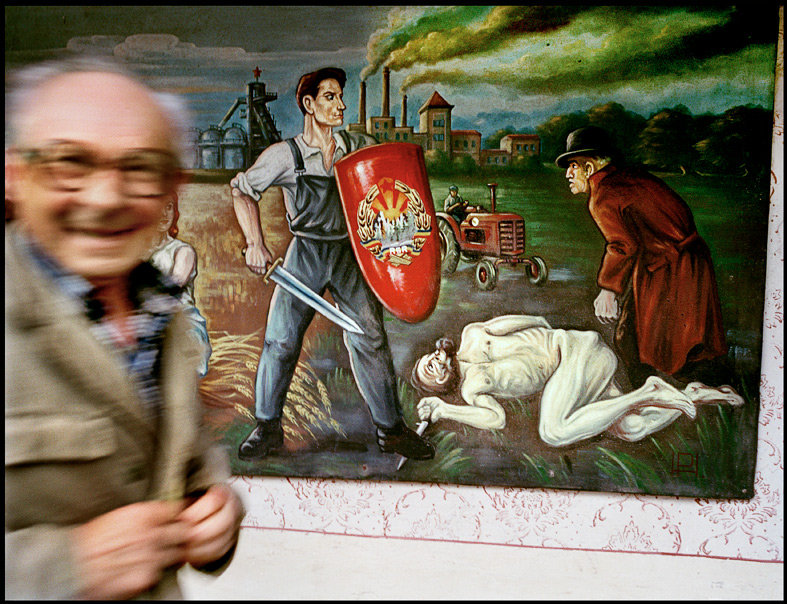 "Propaganda" Painter Hans Parison.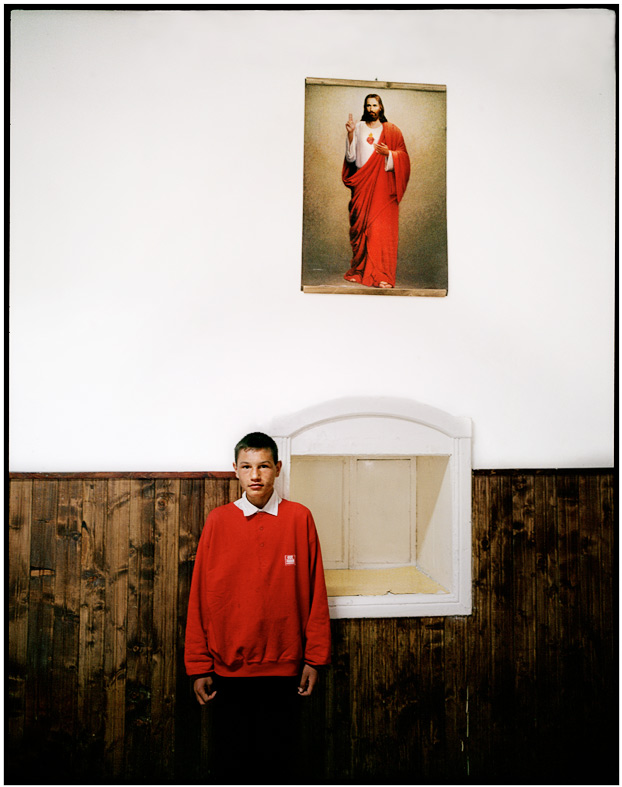 Ovidius, 15 years old, at the Orphanage in Periam.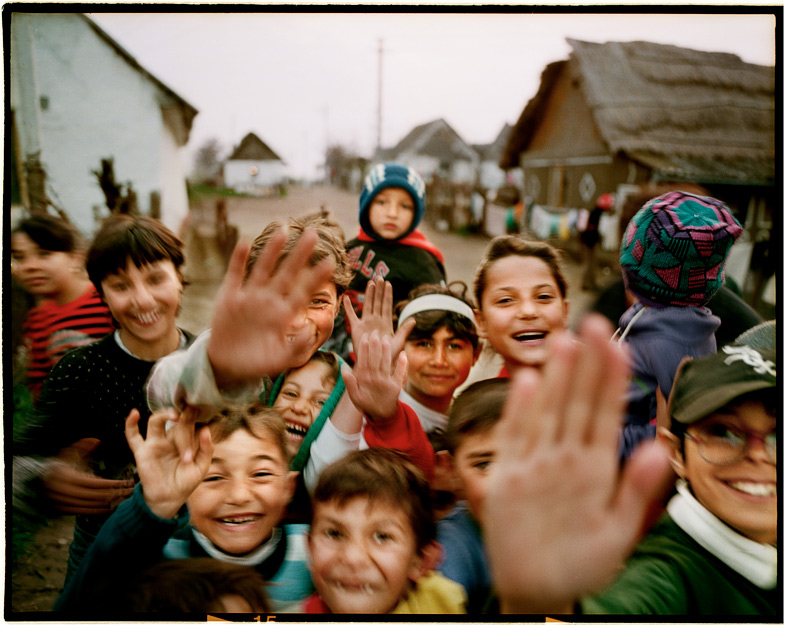 Children in "Chicago" in the outskirts of Periam.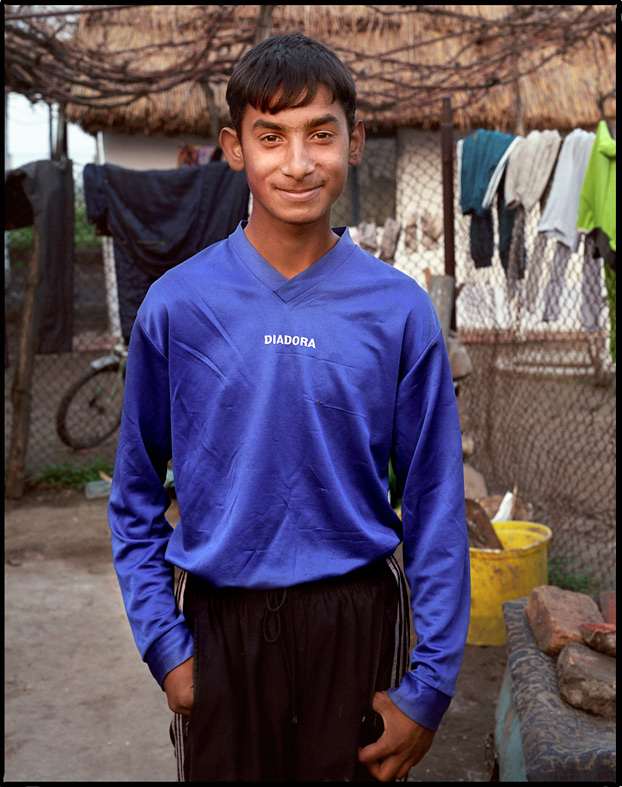 Marian Christian, 16 years old, in Chicago.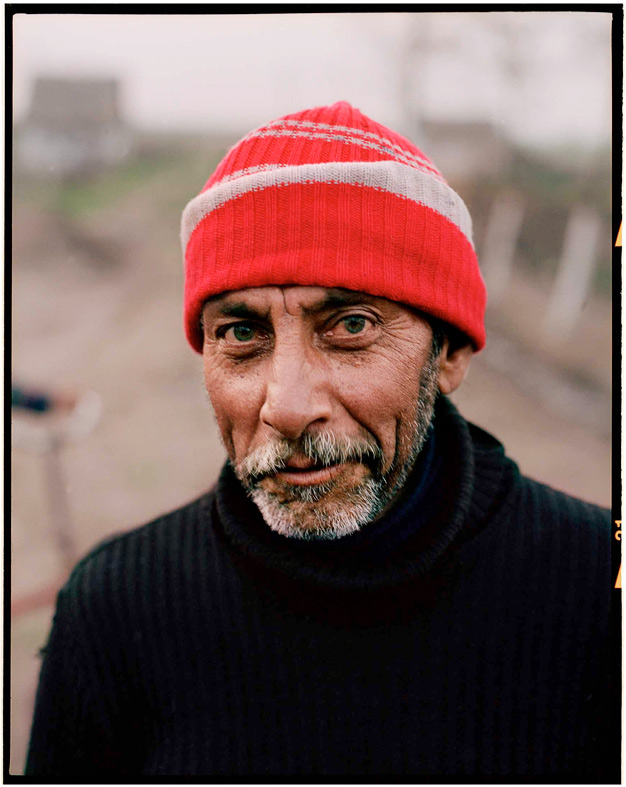 A man in "Chicago".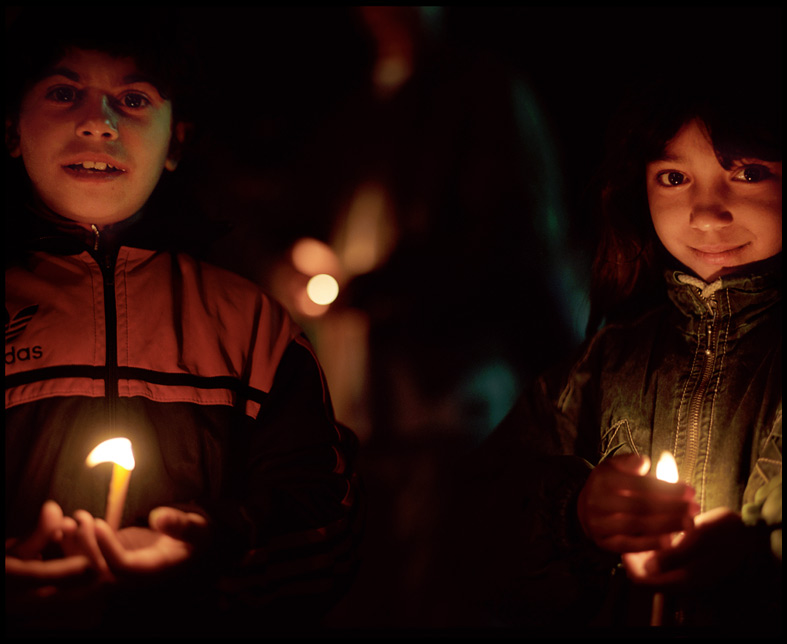 Local church Easter celebrations.