Land of the Future II – Shanghai, China.
Everyone wants to go to Shanghai. The city with a population of over 23 million people as of 2010, is The New World Center. Urban citizens, business people, students, actors, young athletes, farmers, migrant workers and expats come here – people with different backgrounds but with a common dream – to live a better life.
Portraits story: People in Shanghai (2001-2008).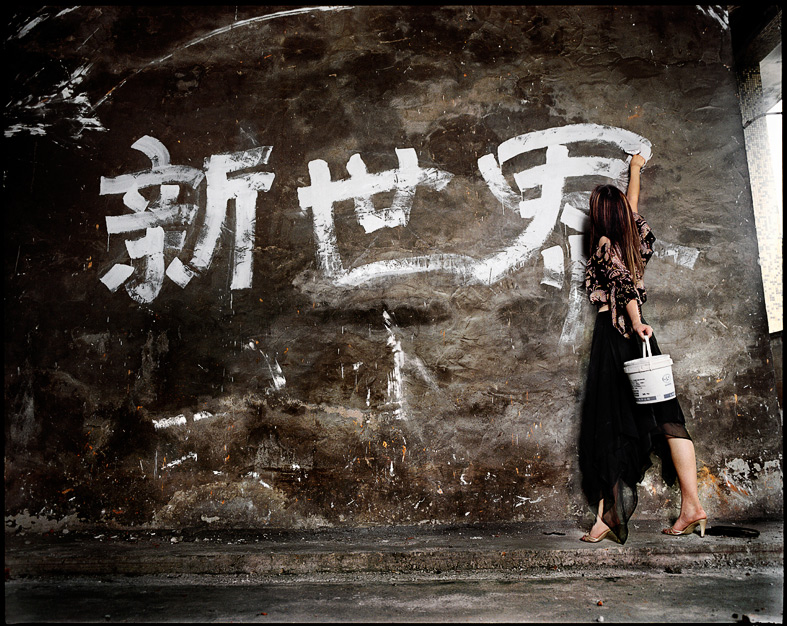 Xin shi jie - A New World.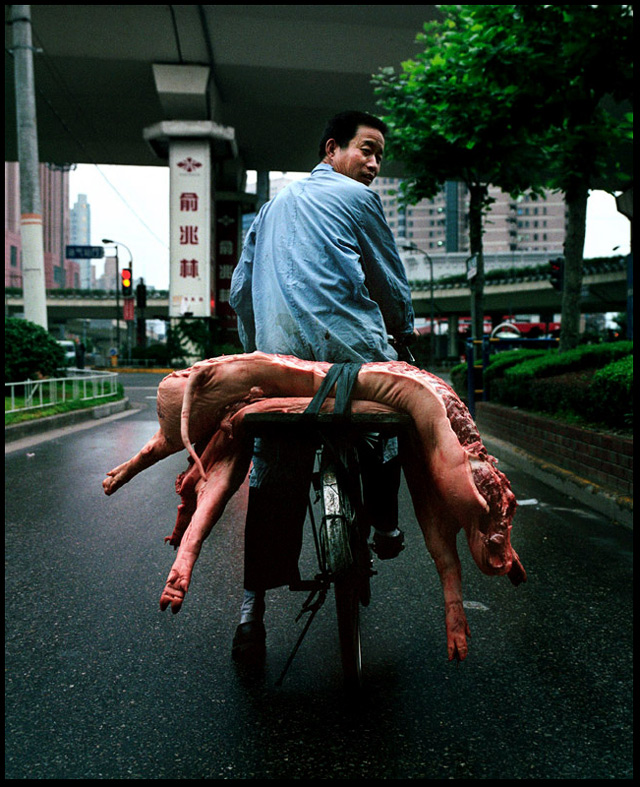 6 pm, today's pork on its way to one of the city´s 20 000 restaurants.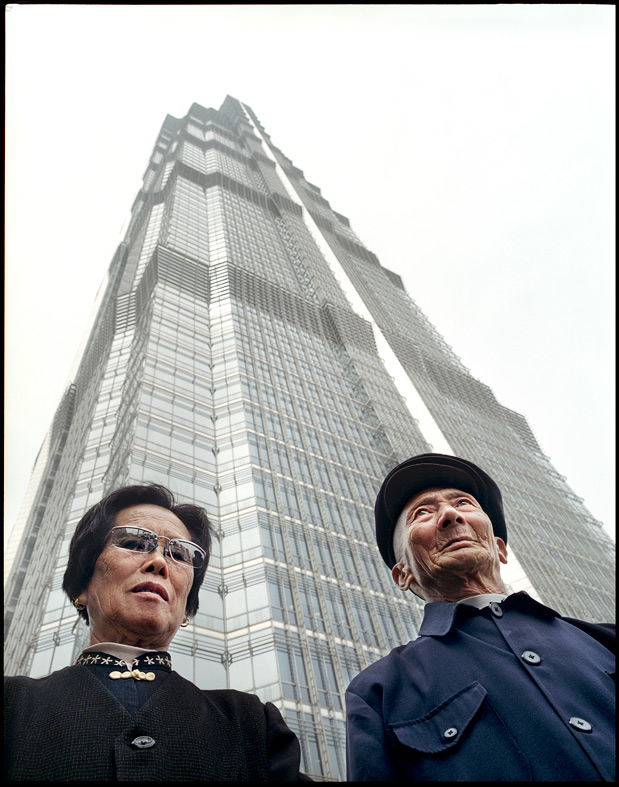 Tourists visiting the 88-storey high Shanghai Jin Mao Tower.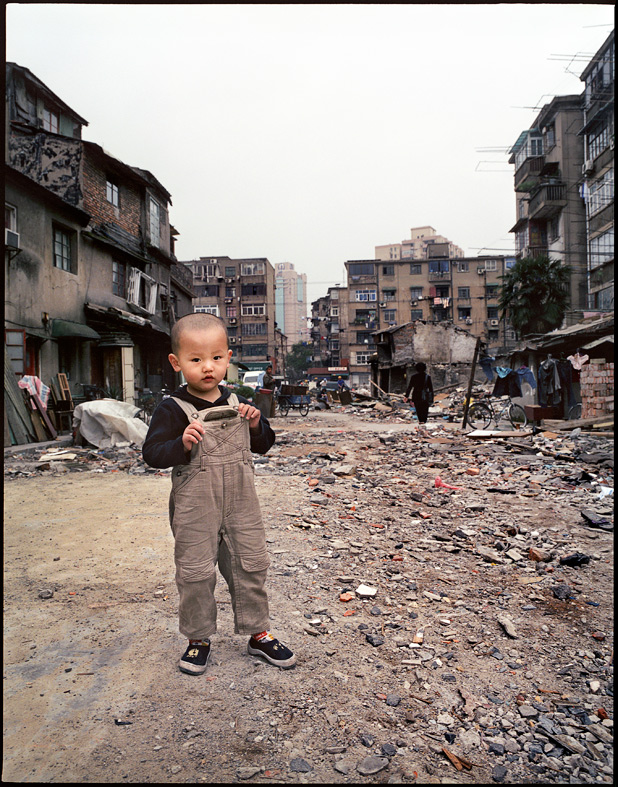 A demolition site. More than 70 percent of the city´s old buildings have been torn down to make place for skyscrapers and infrastructure projects.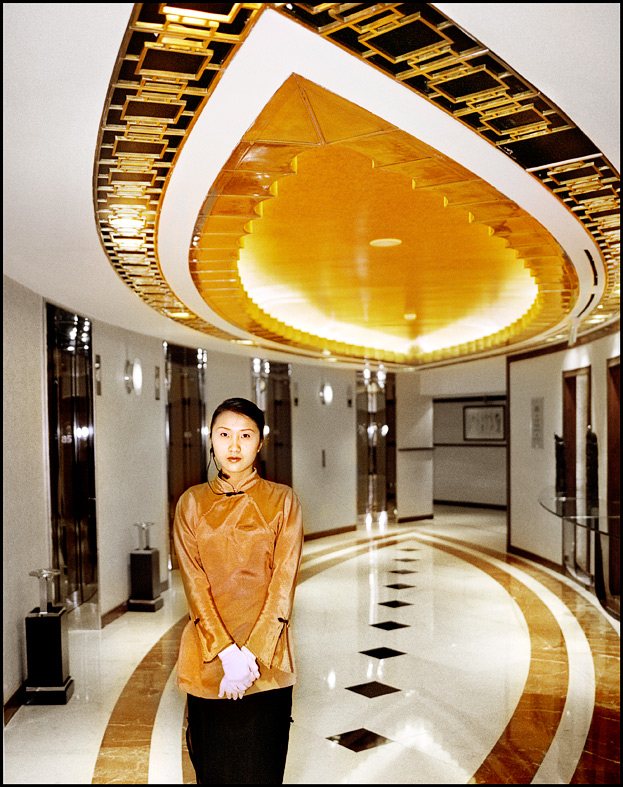 Grand Hyatt Shanghai.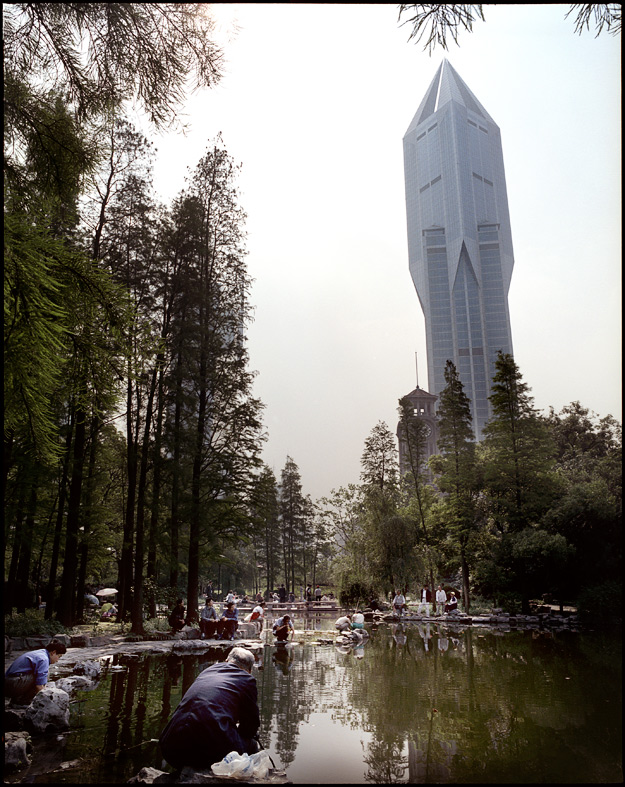 Shrimp fishing in People´s park.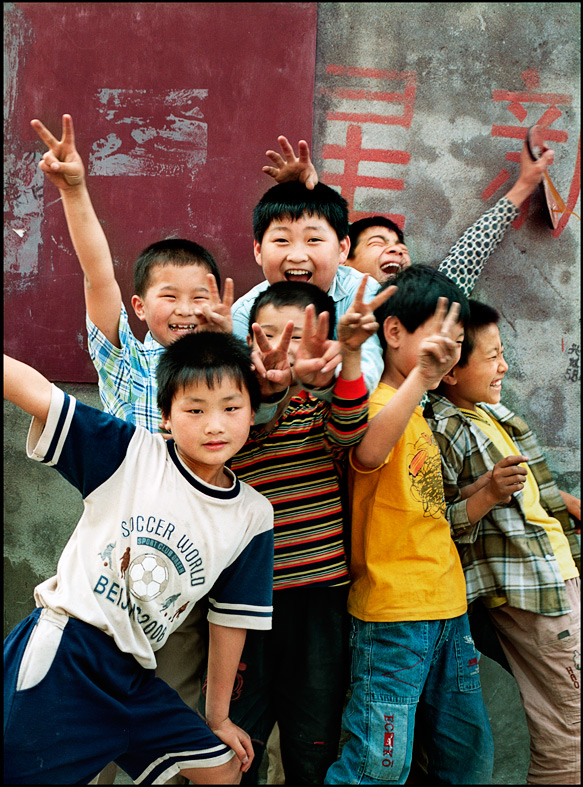 V is for Victory.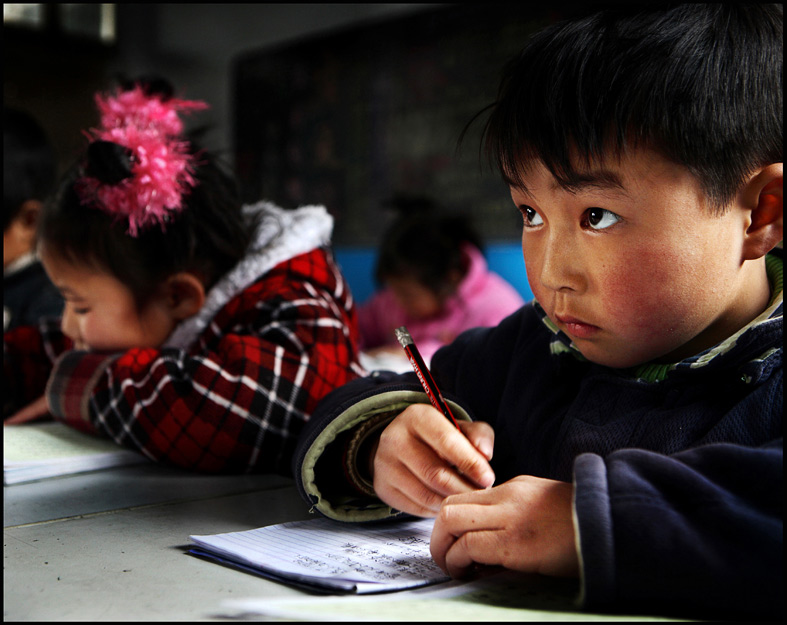 Hou Song, 8, is lucky cause he got to follow his parents when they moved to Shanghai for work. Many migrant workers have to leave their children with the grandparents in their hometown when the kids reach school age. Hou is studying at a School, especially established for children to migrant workers.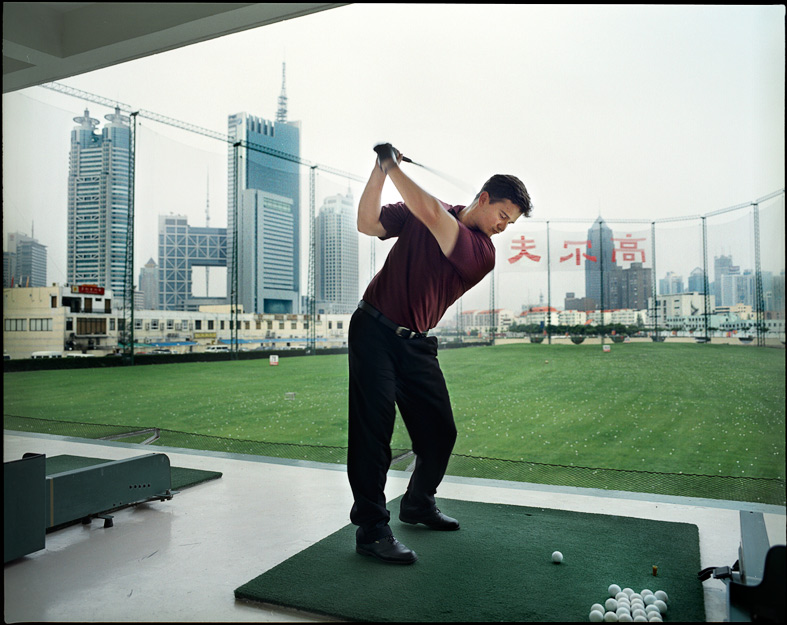 Expat worker, Ditar Isai.
It is the migrant workers who build up the new China. They build Shanghai's skyscrapers and metro stations, they renovate apartments for rich city people and they tear down old houses and transport  recyclable material on their rusty three-wheeled bicycle carts.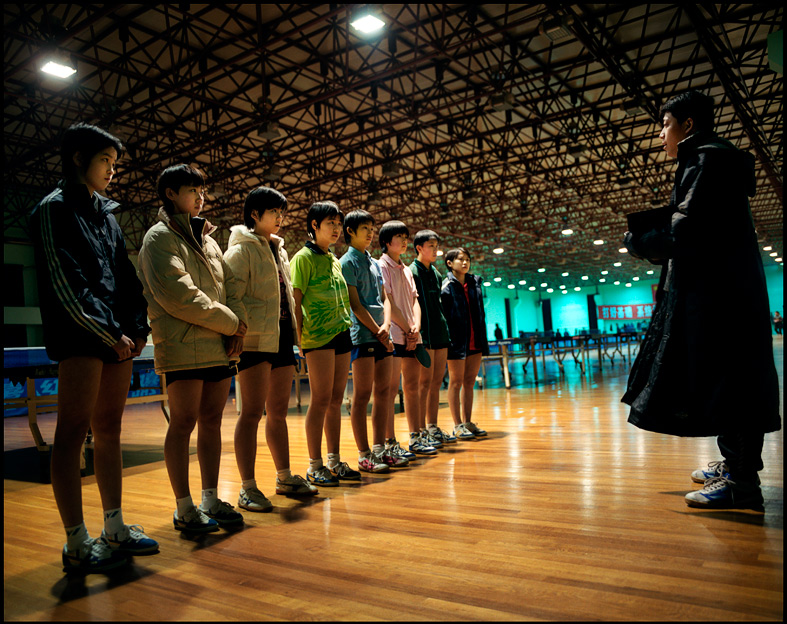 Only the most talented players will get a chance to become  students at the elite schools. The children come from different parts of China and can be as young as 7 years old  when they leave their homes, families and friends to focus on table tennis and full-time studies.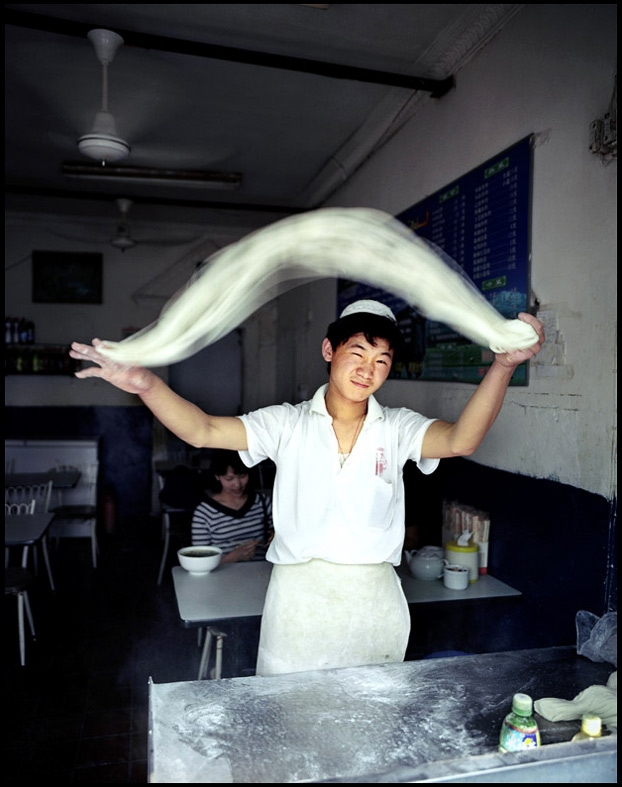 Making Pasta "Xinjiang style".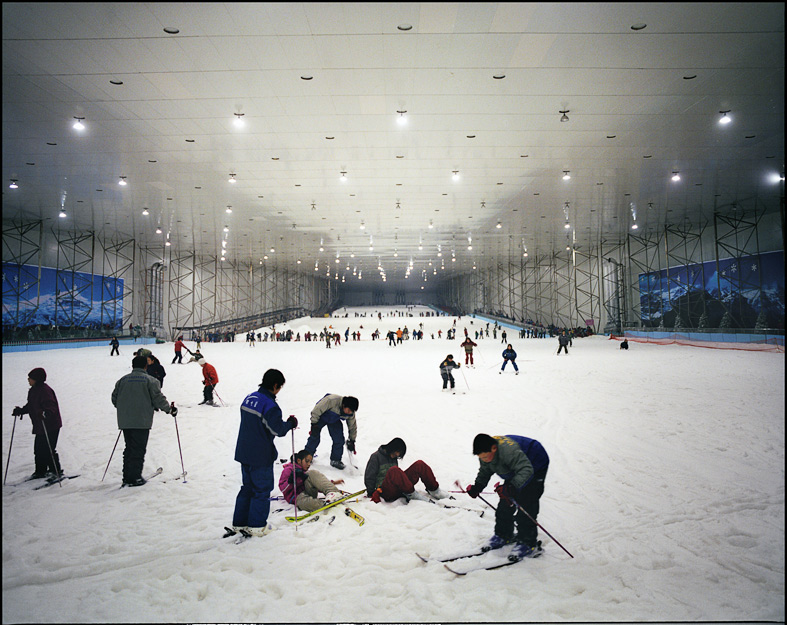 RMB 300 million yuan was invested in China´s first enormous indoor skiing site. The highest point of the ski track is 42 meters, equivalent to a 14-storey building.  Going there you have to look out for  your Chinese friends who have never taken a skiing lesson but nevertheless starts all the way from the top.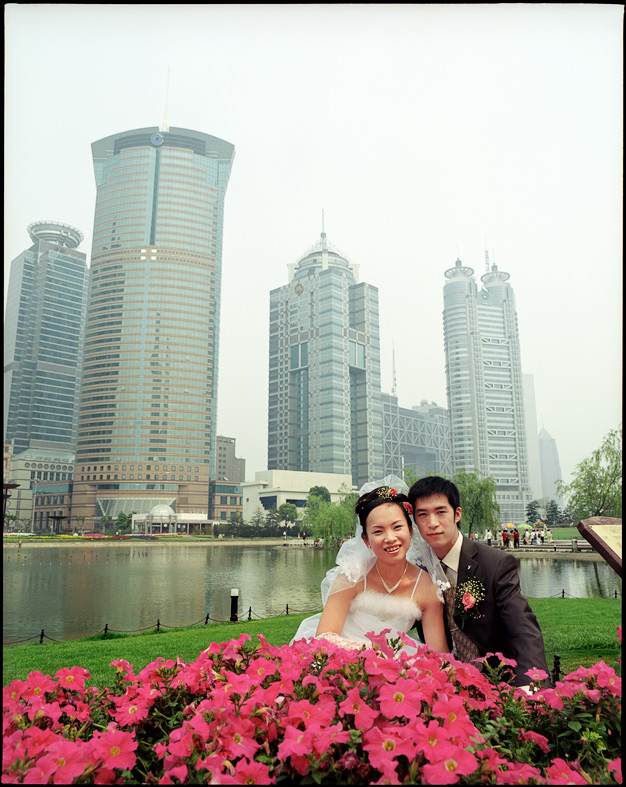 Shanghai tops the list of the most expensive cities in the world to get married in. Couple spend  an average of 560000 RMB (77500 USD) on their weddings  and the  average income of people living in urban areas is 43000 RMB.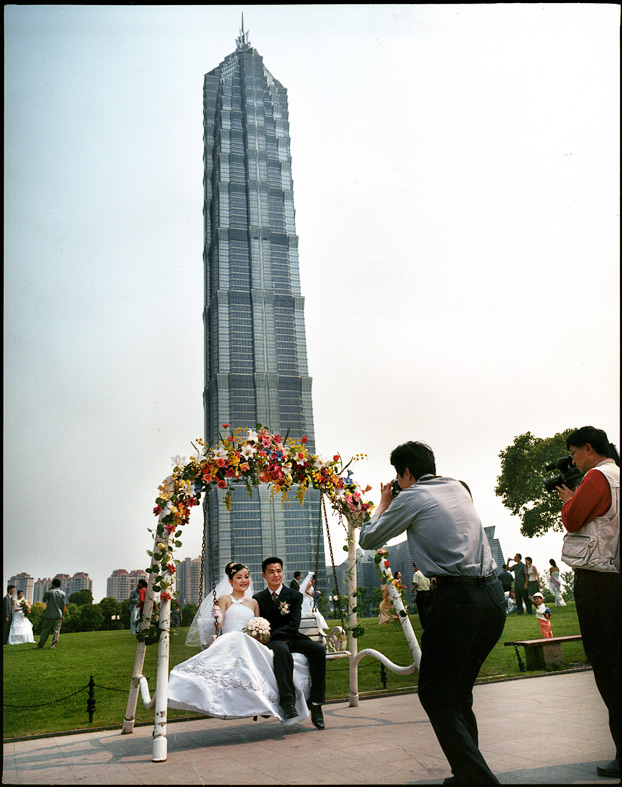 The statistical report says that a total of 128532 couples had their marriage registration processed in Shanghai in the year 2010.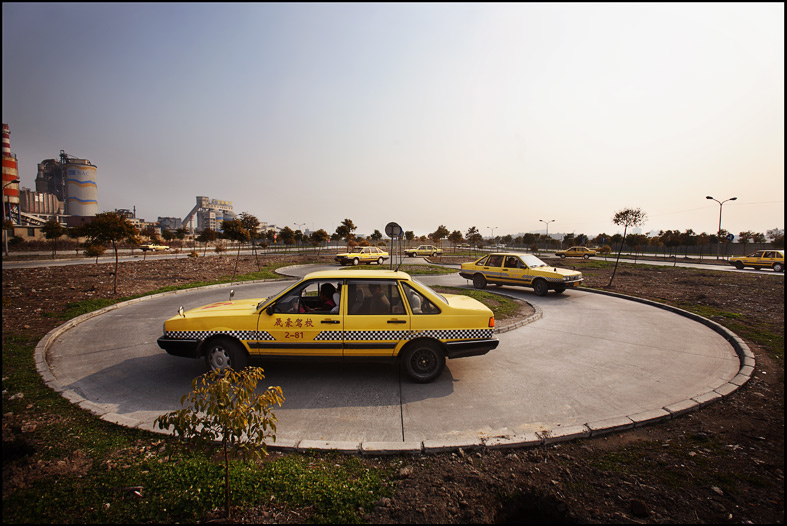 Shanghai Shenhao driving school provides 18 000 new drivers with a license each year – and each one of these is planning to buy a car as soon as possible.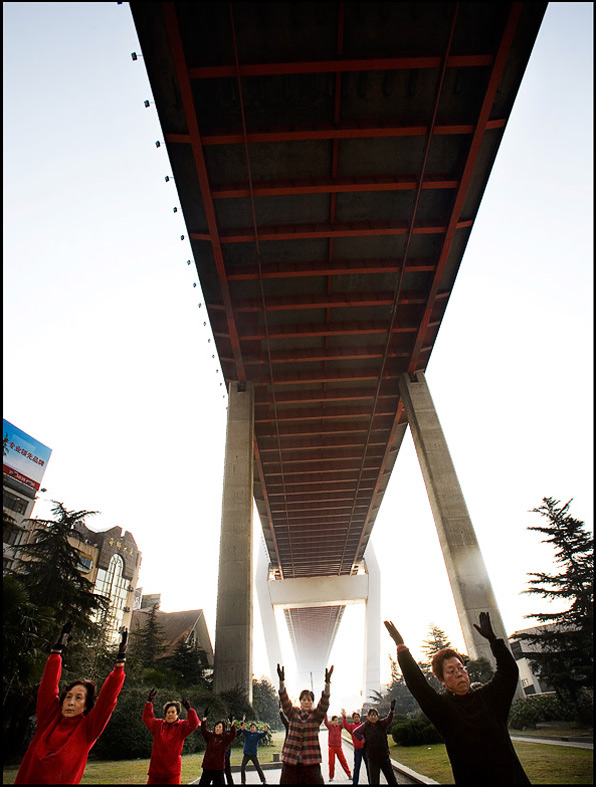 Tai Chi training at Nanpu Bridge.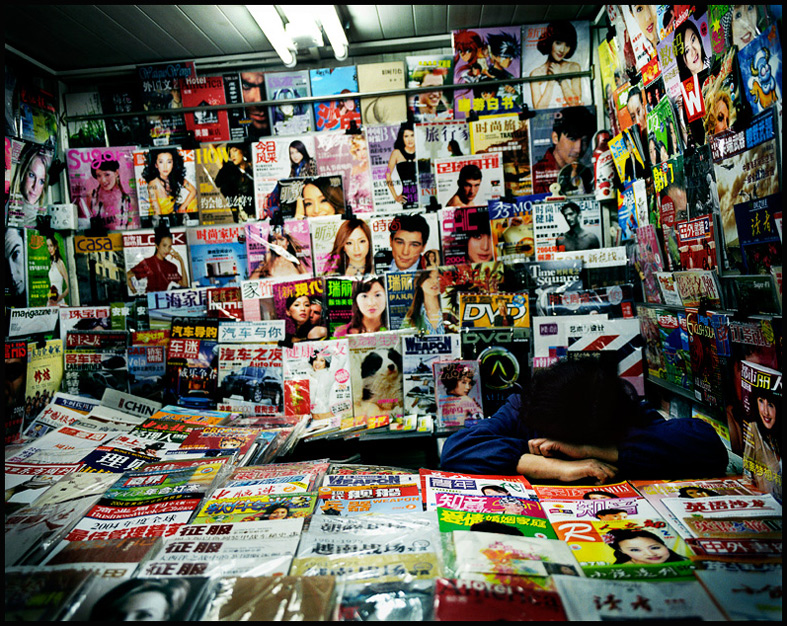 A short break at work.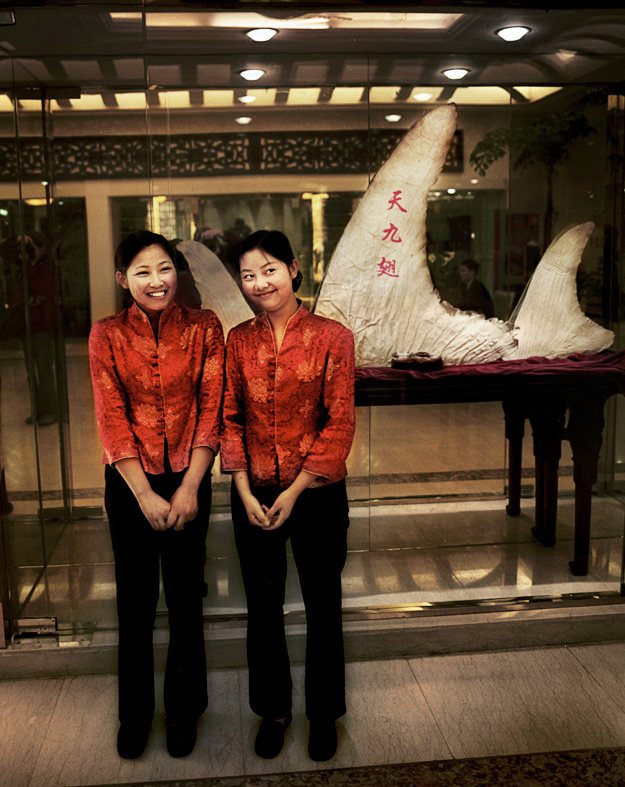 Waitresses Wang Qian and He Xin, 19 years old, both work at the restaurant New World Seafood.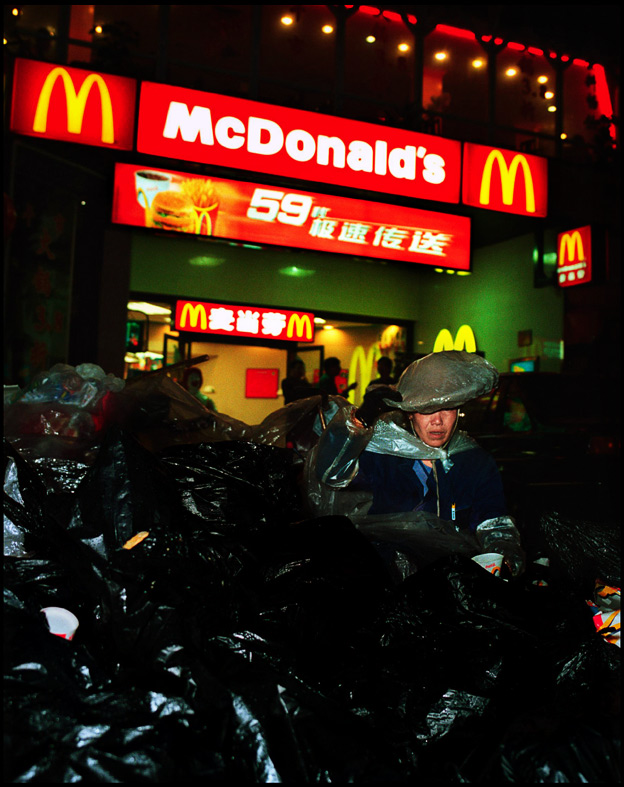 Recycling outside McDonald´s, Hong Kou District.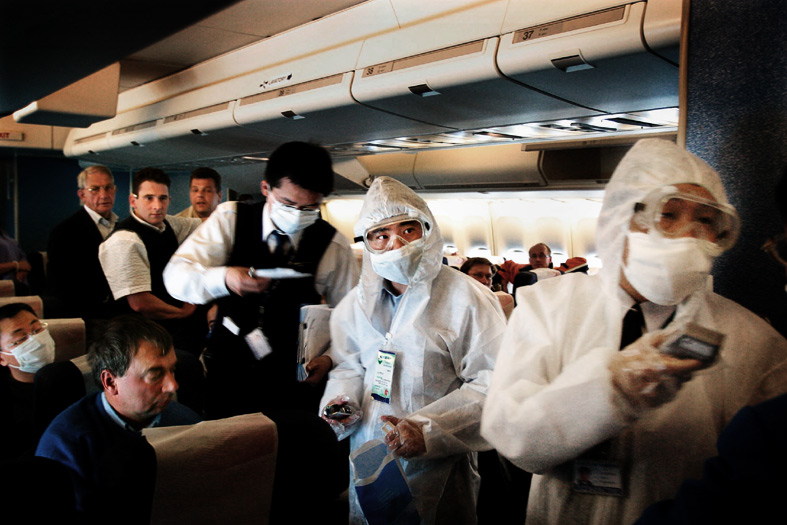 Sars check-up at Pudong International Airport.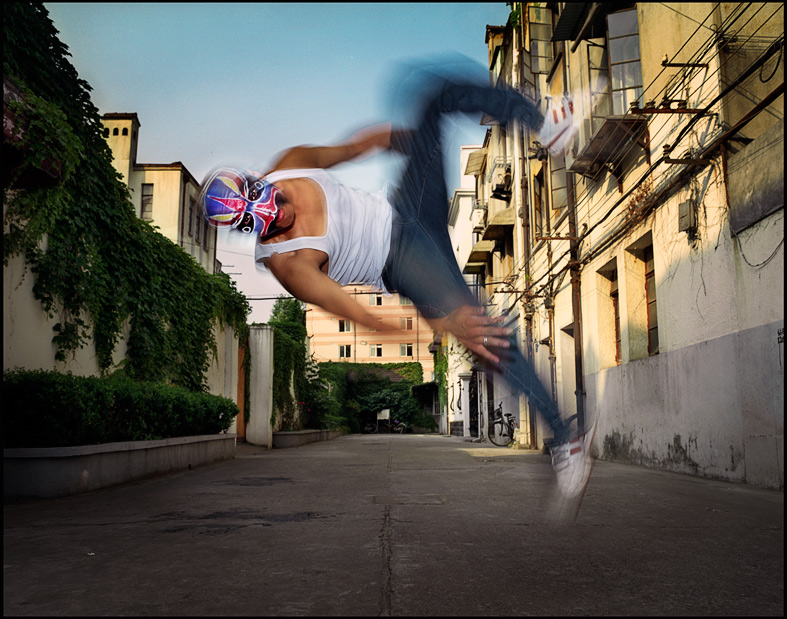 Beijing Opera actor Gao, as Dou Erdun, the ferocious war heroe.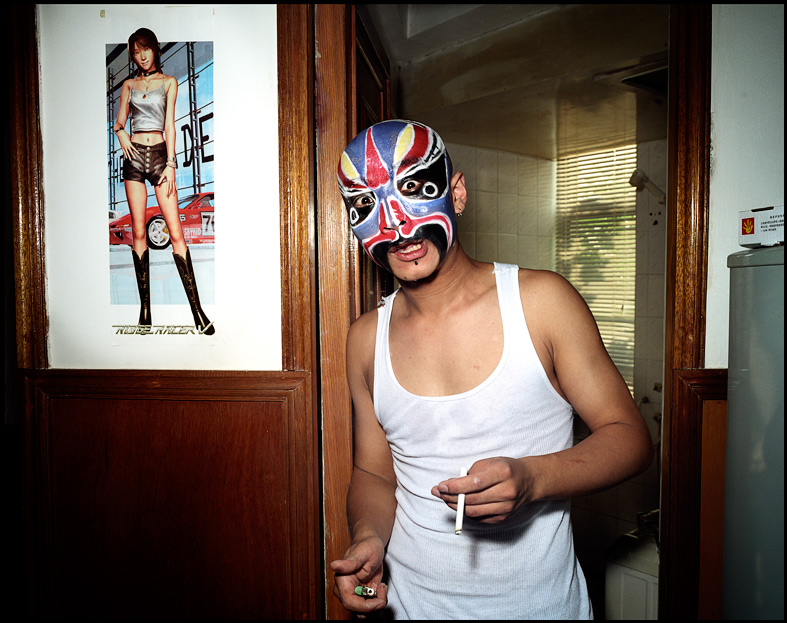 Beijing Opera actor Gao, as Dou Erdun, the ferocious war heroe.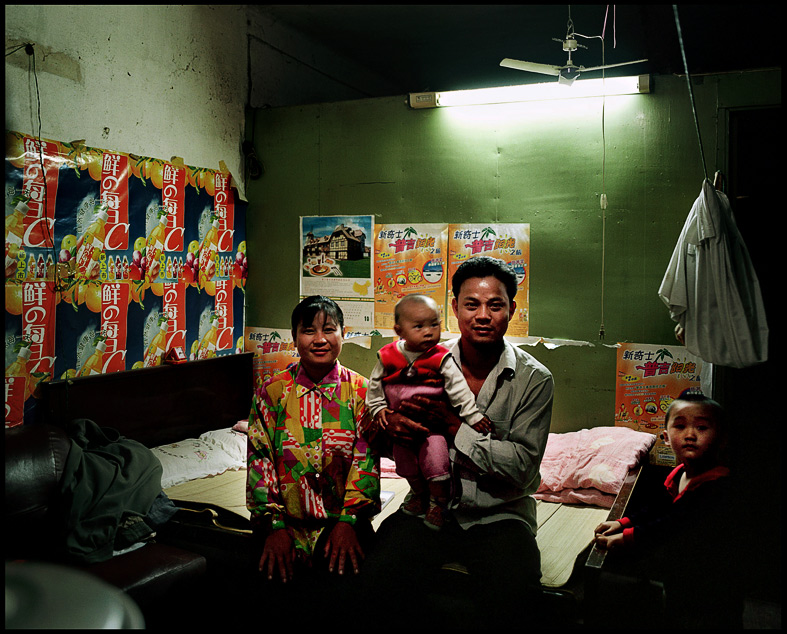 Family photo.
Kong Weiyi with her diploma. She won 3rd Prize in an International Painting Contest.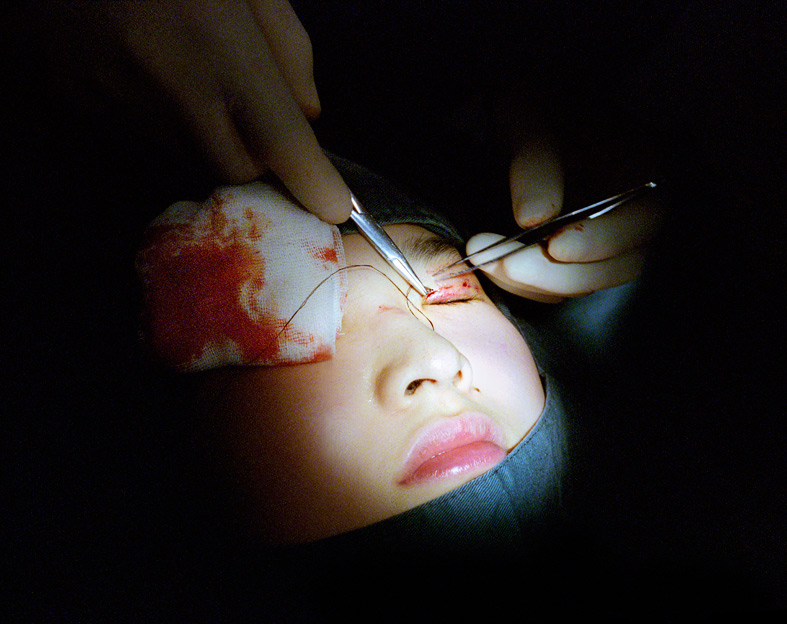 17-teen year old Jiashi got new eyelids - western style - as a gift from her mother Chen Haihua to increase Jiashis future chances to get a good job in the growing economy of China.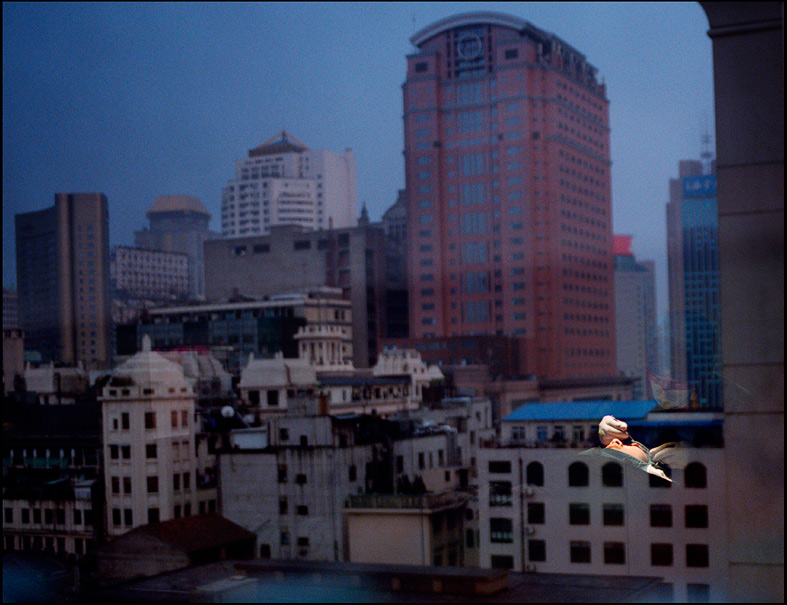 "In the future, Shanghai, will be the most attractive city in the world, both buildings and the people, says doctor Kevin Tang, Real Young Plastic Surgery.